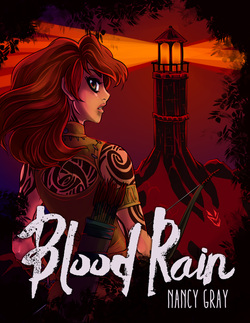 Manhattan Book Review gave my novel
Blood Rain
five stars! I still can't believe it. The reviewer isn't a fan of science fiction or fantasy, but she loved the book anyway. I feel that's probably the best compliment I've had on my work. If someone who doesn't enjoy the genre still likes the book, it means that I've accomplished my goal. I wanted the characters to win over a wider audience. I'm starting to think this series has that potential. One of the things she said was she loved my flawed, dynamic characters. I love them too, despite the fact I torture them so much.
Here's a link to the actual review.
Manhattan Book Review Blood Rain
I really don't know how to react to that kind of praise, but it does give me encouragement to keep writing and I'm very humbled. I never even imagined that two professional literary journals would enjoy my stories so much. Now, I just hope that more people start to read it.