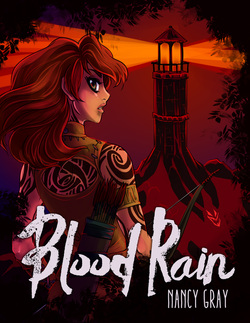 Hi Everyone!

Just wanted to make a quick post to let you know that my first novel "Blood Rain" is available for purchase and download at Amazon.com on the Kindle Store. Copies are going for $2.99. Big THANK YOU to J.M. Lee for doing the cover artwork. Go ahead and click on it and the amazon store page will open up in a new window.

This was a big step for me. I had been trying to find an agent to represent this book, but no one was excited enough about the concept to do so. I feel like this novel was definitely a good story so I decided to publish on Kindle. I'm currently looking for people who would be willing to review the book, either on their own page or on the Amazon store. If you are a reviewer of fantasy novels and ebooks, please contact me and I can arrange for a review copy to be provided to you.

Here's to hoping for success for "Blood Rain".